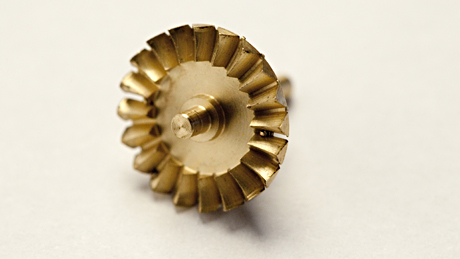 Gearwheel for steel-sheet toy
Material: Brass, Ø 12 mm
Machine: Mazak QTN 250-II MSY
Problem: The die cast aluminum client part (top left) wears quickly.
Difficulty: Flat surface with crown gear, a small gearwheel in the back
Solution: New brass milled part. Part is entirely finished in one clamping using the main spindle.