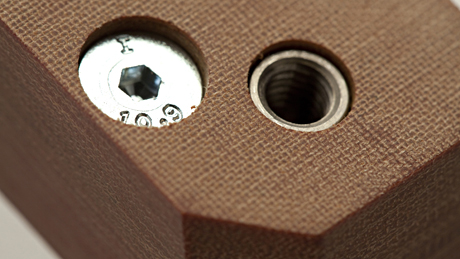 Oblique column
Material: AlMg3 and fabric-base plastics
Machine: Mazak QTN 250-II MSY, Mazak VCN 510 CII
Problem: Slanting surfaces and screw thread
Solution: Combination of turning and milling machines.
Machining in turning machine with milling head to create all surfaces in one clamping. All bore holes are through holes.
Fabric-base plastic side is fashioned in a machining center.
Particularities: Part is almost completely finished by milling in a turning machine.